Our newly-opened restaurant in the first-ever MICHELIN Guide for Malta
It's been a long time coming but the results are finally in for the first-ever MICHELIN Guide for Malta. We can proudly announce that Under Grain, in the first few months of its opening, has been awarded the very first MICHELIN Star Award in Malta.
Our newly-opened restaurant, has shown its potential from its very first breath. Inspired by the tailoring profession, its theme sets it out from all the rest; from the tailor's chalk used to mark your chosen dishes to the carefully selected ingredients which fully come together as a final masterpiece for your tastebuds. The team's professional service and the relaxed atmosphere, even though the restaurant can be defined as refined dining, continue to add to the experience.
Led by Executive Chef Victor Borg and his team, the kitchen brigade bring to life a new meaning to refined dining, one like no other on the island. The menu is concise but assures high quality and curation. Informal luxury comes alive here at Under Grain.
Ms Claire Zammit Xuereb, Hospitality Director claims that this prestigious honour is truly well-deserved. 'The kitchen brigade at Grain made history today as being among the first restaurant to receive a MICHELIN Star Award in Malta. It is indeed a title to be proud of and one that gives the motivation to continue to work harder to achieve our culinary goals. This is the very start for a long journey for Grain'.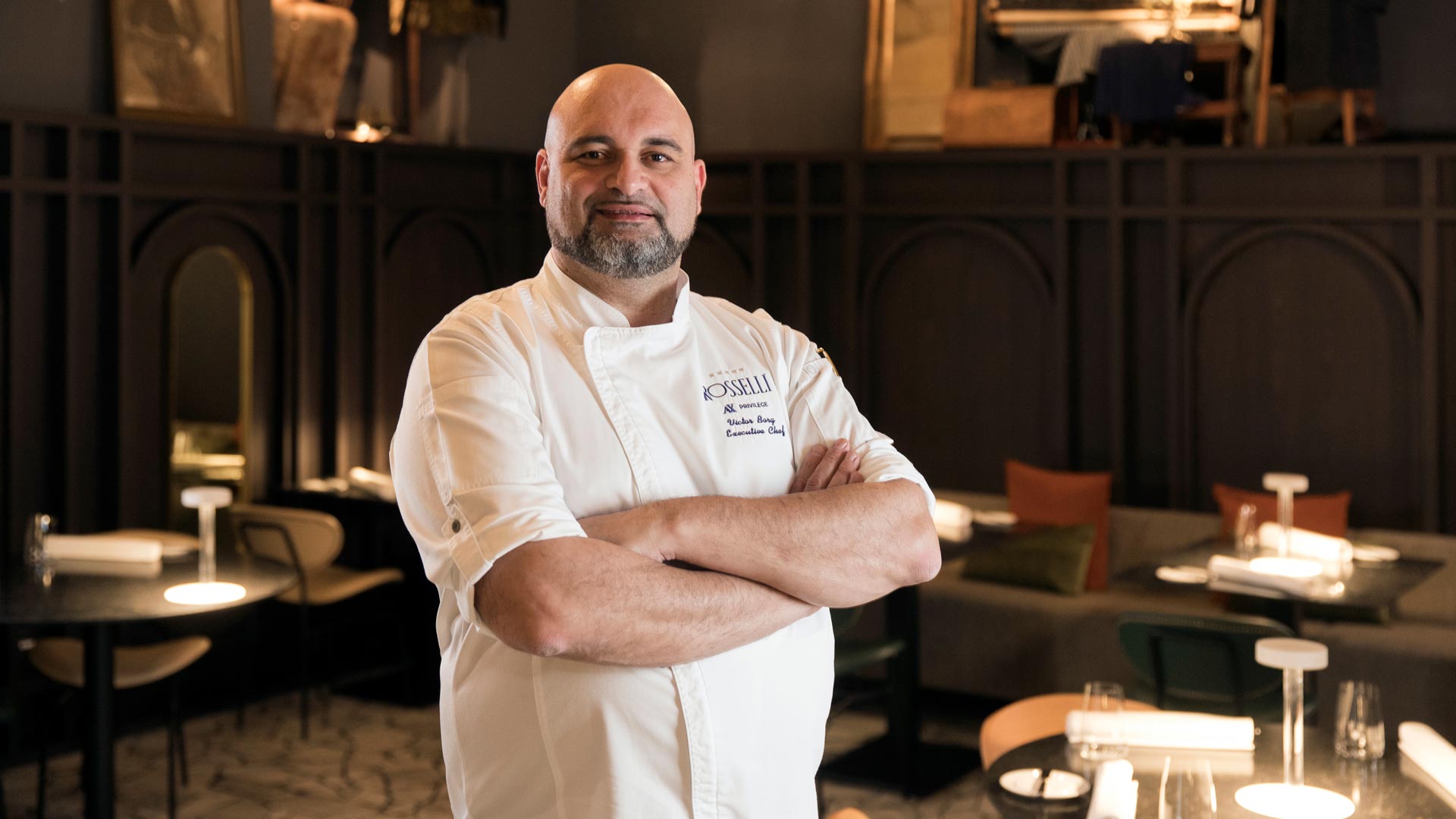 'I am so proud of all the team behind Grain', claims Mr Matthew Gingell Littlejohn, General Manager of AX Hotels Valletta properties. Mr Gingell Littlejohn goes on to say that, 'hard work, determination and dedication truly pay off. It is an absolute honour to receive the very first MICHELIN Star in Malta'.
Executive Chef, Victor Borg, expresses his gratitude in having such a strong team by his side. 'This honour was not achieved in isolation. We work as a team and we win as a team. The Grain kitchen brigade, together with the service team, is a strong unit, constantly striving for the best possible service. We're grateful that our culinary experience was proudly recognised'.
The MICHELIN Star news comes a month after Grain successfully received 9 medals and 4 trophies at Top Culinary Competition in Malta. Under Grain most coveted dishes include the 'roasted rib eye of black Angus beef', 'roasted stone bass cooked in bonito butter' and the 'Marsala crème brûlée', amongst others.
Under Grain, located a level under Grain Street, situated next to Rosselli – AX Privilege, is open for dinner from Monday to Saturday, excluding Tuesdays. It is also open for Sunday Lunch from noon to 15.00hrs. Summer 2020 will bring about exciting plans for an extended part of Grain.