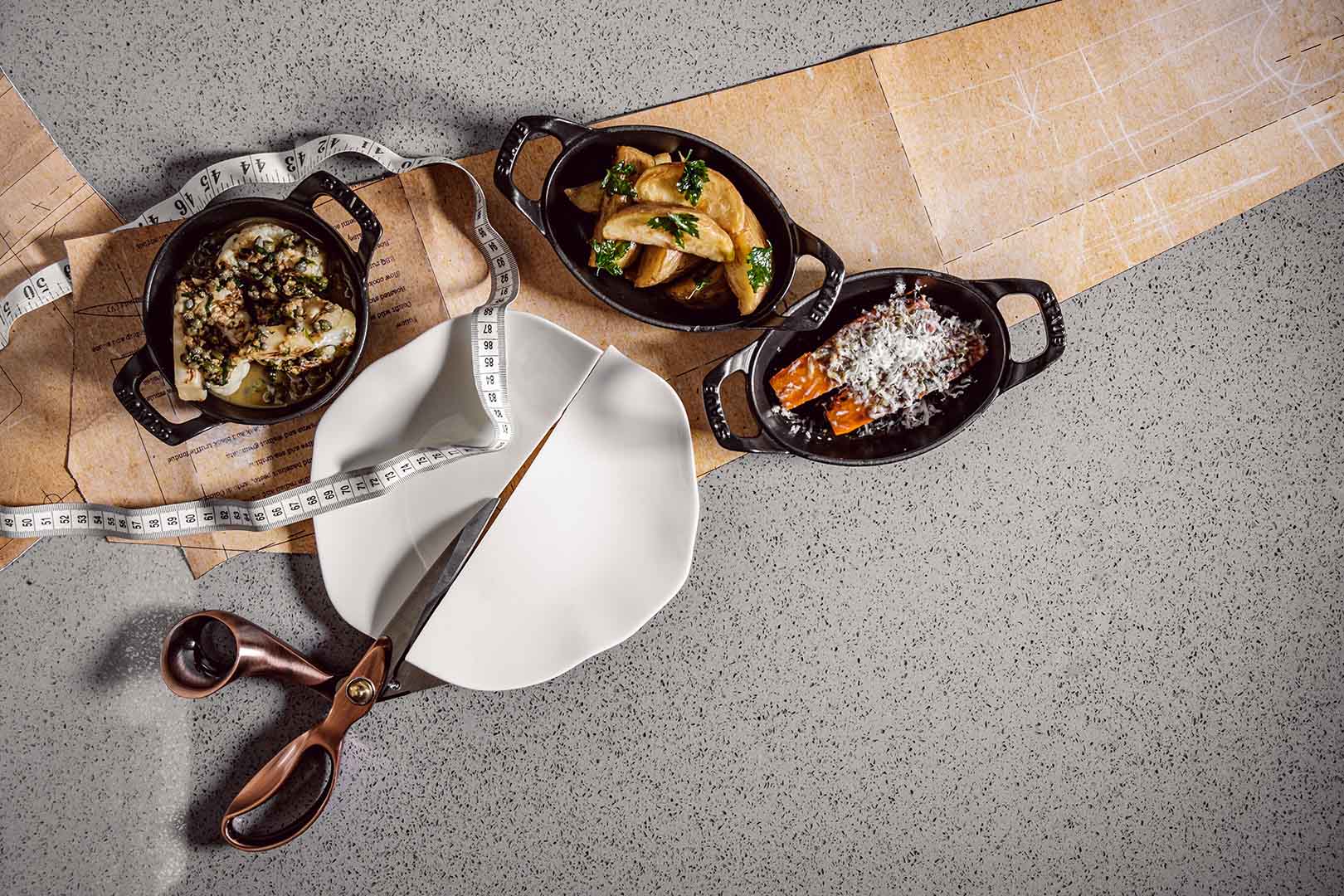 Experience a tapestry of vibrant Mediterranean fare at the reimagined Grain Street, a fashionable and convivial eatery spilling out onto the iconic Merchants Street. Watch the ebb and flow of Valletta life pass you by as you tuck into colourful and appetising spreads of authentic dishes designed to raise the spirit and satiate the senses. Our flavour-loaded sharing cuisine, tailored to your tastes, makes for an unforgettable feast, whether dining solo or in good company.
Executive Chef Victor Borg – the award-winning culinary maestro who led our sister restaurant Under Grain to Michelin star success – has finessed a versatile menu brimming with premium ingredients. While we remain committed to staying true to the authenticity of Mediterranean traditions and techniques, we also incorporate our own unique inflection into every dish. We blend the best of the Mediterranean to celebrate modern cuisine from Italy, Spain, Greece, South of France, North Africa, and Malta, in all their delectable glory. This is haute cuisine with true Mediterranean flair.
The European ethos of hearty enjoyment flows through all that we do. That's why we like to play loose with the rules. Mix things up by creating your own signature tasting spread suited to your tastes. Six plates for one or half a dozen to share? The culinary choices are endless at Grain Street.
Heighten the flavours even further with a glass (or two) of first-class wines from our cellar's selection. With such a rich variety of vino at your disposal, you can look forward to distinctive, characterful, and stimulating pairings to accompany each dish. Whether you're hankering for complimentary notes or a stark juxtaposition of textures, we can recommend interesting wine pairings guaranteed to galvanise your taste buds.
At Grain Street, we understand that every diner is unique. That's why we aim to please through an eclectic assortment of dishes designed for all palates, no matter your tastes. There's no better place to enjoy the Mediterranean's medley of flavours. We look forward to welcoming you to Grain Street.