Briefly let us know your journey throughout your culinary years.
I began my career at the age of 15, starting with a summer job at one of the leading hotels in St. Julians, Malta. I then switched to a well – known Patisserie where I worked with a chef originally coming from Germany. Subsequently, I later started studying at the 'Institute of Tourism Studies where I pursued a diploma in Food and Beverage withing the span of 2 years. After completing my diploma, I went to work at 'Phoenicia Hotel' as a 2nd commi and later as a 1st commi and chef de partie. My journey later took me to Switzerland, where I gained further culinary experience by working in the 5 – star luxury hotel 'Bellevue Palace' in Bern (Switzerland) – a member of the leading hotels in the world. After that, I also started competing in culinary competitions, notably with the World Association of Chef Societies in Norway. For 15 years, I was a part of the national culinary team, and served as the captain for two of those years. I then shortly returned to Malta to continue my career by working at the Corinthia hotel for some time before finally moving to London to work with the famous chef Gordon Ramsay at the 'Aubergine' restaurant. I returned to Malta once again before venturing to Norway, where  worked at a prestigious two Michelin-starred restaurant in Oslo. After the inspiring international experience, I returned to Malta for good and started working at 'Christopher's' restaurant in Ta 'Xbiex as a sous chef for three years. Eventually, I embarked on the journey of opening my own restaurant 'Mange Tout', which received recognition as the best restaurant in Malta during the seven years. Following my successful restaurant venture, in 2019, my culinary journey led me to Rosselli.
What inspired you to become a Chef?
It was in the late 80s when Malta experienced a surge in tourism, with significant investments made in 5-star hotels. This marked the turning point in my journey. I began to show a genuine interest in cooking, which eventually ignited m culinary ambitions. Determined to excel in the culinary world, I decided to dedicate my mind and push myself to the limits. This decision marked the beginning of my culinary career.
What is most satisfying about your job?
It's the joy I witness in my customers at the conclusion of a meal and the progress of my students as they continue their culinary journeys. This indescribable feeling is truly my best reward.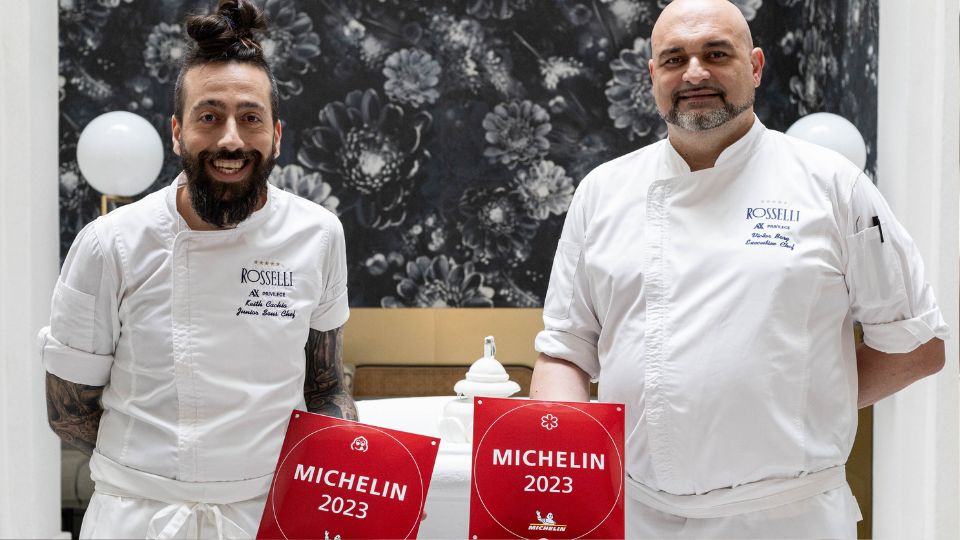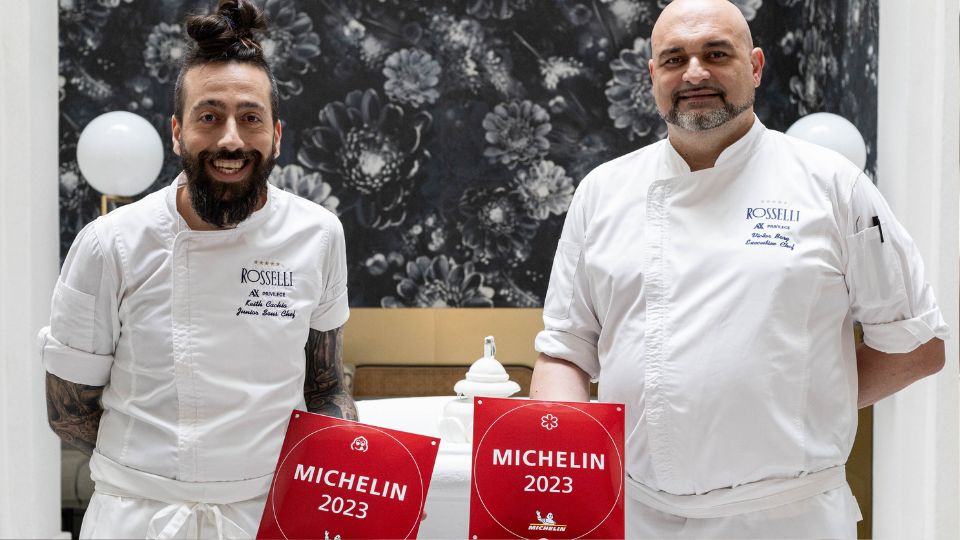 How do you describe your overall cooking philosophy?
My cooking philosophy is ingredient driven and mainly consists of huge focus on seasonality.
Let us know about your signature dish.
Lasagne 'Nera' with Calamari Squid and Nduja: This dish has been on the menu since day one and remains one of our best sellers.
White Chocolate Cheesecake: A creation that's been a part of the menu for over 25 years. It was initially unique because it's a baked cheesecake, a departure from the norm. What makes it stand out is the use of white chocolate. Over time, I continued to evolve it, offering both a classic and a modern version.
Your favourite ingredient to cook with and why?
Onions: Versatile and available in various varieties, making them a must-have in the kitchen. Extra Virgin Olive Oil: A cornerstone of Mediterranean cuisine, it adds depth and richness to dishes. Butter: Appreciating that "fat is flavor," butter brings a delightful richness to culinary creations.
When designing a menu, what do you take into consideration mostly?
Seasonality: The menu primarily revolves around seasonal ingredients, ensuring freshness and flavour.
Research on Products: Extensive research on the quality and availability of ingredients guides the menu's creation.
Variety of Choices: The menu caters to diverse preferences, offering options for meat, fish, and vegetarians.
Priority: Creating Flavour Layers: Above all, the chief goal is to create dishes with complex and harmonious layers of flavour.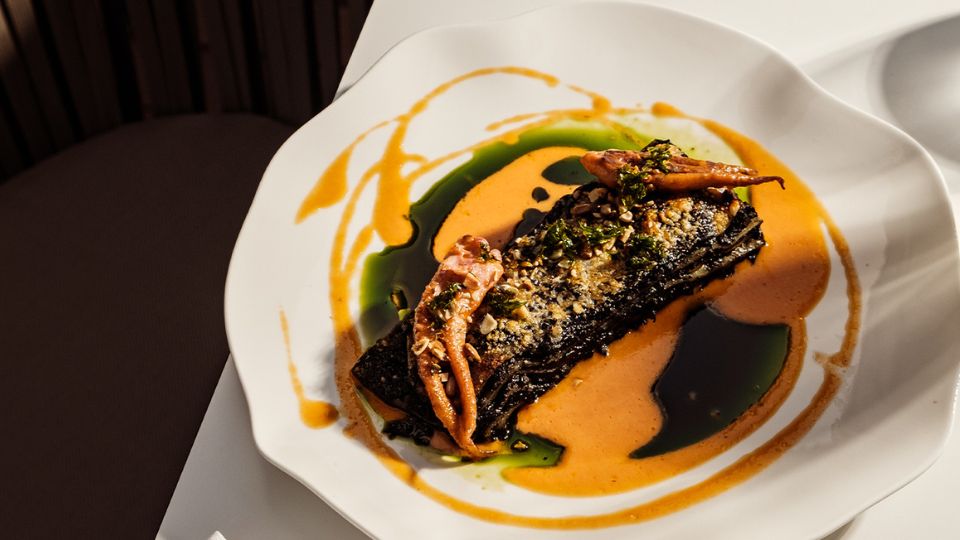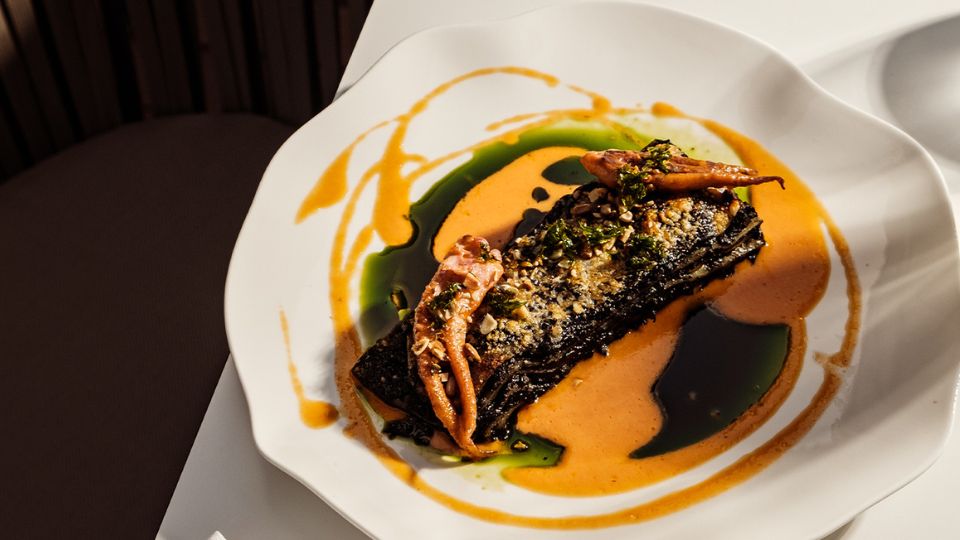 Which period of the year is your most favourite for cooking?
Spring: I find spring to be the most delightful season due to broad ingredients availability
Autumn: another season of my preference.
I am currently looking forward to utilizing Jerusalem artichokes, a highlight from the autumn season. In fact, I am excited to introduce a new dish featuring this ingredient at Grain Street.
When you're not in the kitchen, where can you be found?
Exploring Different Restaurants: I enjoy trying various cuisines and dining in different restaurants. Moreover, in my free time, I like to watch football matches. Notably, I used to play the sport myself from the age of 13 to 19.
Words of advice for the upcoming generation who wish to seek a future in the culinary industry.
Responsibility for Gastronomy: Recognize the responsibility of pushing boundaries in your field. Don't rest on your laurels.
Continuous Improvement: Avoid considering yourself the best, as this mindset fosters continuous improvement.
Talent in Malta: Acknowledge that Malta has no shortage of talent in gastronomy and strive to support and nurture it.
Work Ethic: Emphasize the importance of hard work and mentorship from a skilled chef who can guide your path.
Focus on Skills and Experience: Prioritize developing your culinary skills and accumulating experience before seeking financial rewards.
Persistence: Understand that success is a unique journey for everyone; it's essential to persevere and keep pushing yourself to achieve excellence.
Passion for the Craft: Consider yourself fortunate if you can make a living from your passion. Money will follow your dedication to your craft.