Do you have what it takes?
Grain is seeking fresh talent to join its acclaimed team of record beaters, go-getters, and passionate culinary minds, all lead by world-renowned Executive Chef Victor Borg, considered to be a pioneer in the Maltese culinary scene.
Life at Grain is nothing short of extraordinary and working here will open up a world of possibilities and the chance to work with one of the best chefs on the island in a collaborative setting. You, as a new recruit, be it as part of the kitchen brigade or in the role of a service member of staff, will be working alongside a welcoming team of individuals that strive to offer well-rounded experiences at both our restaurants.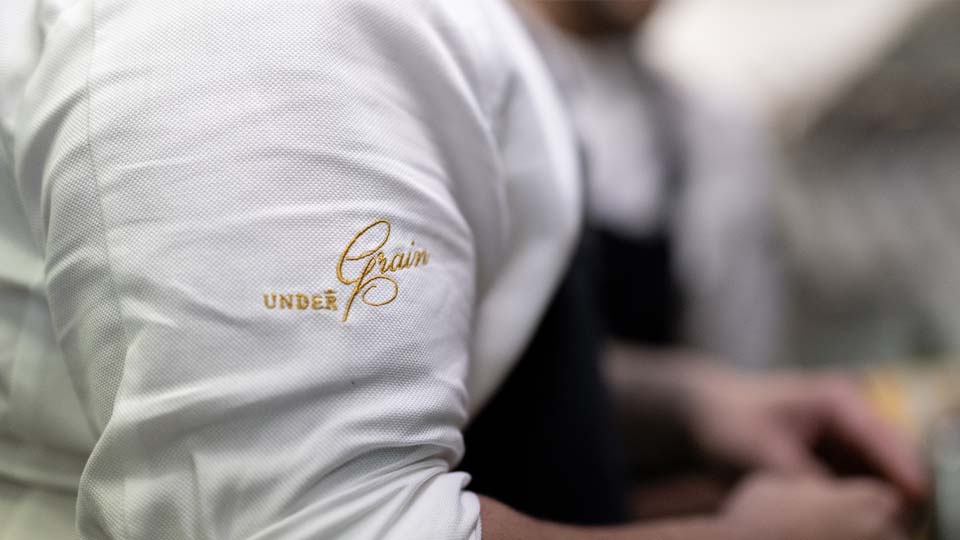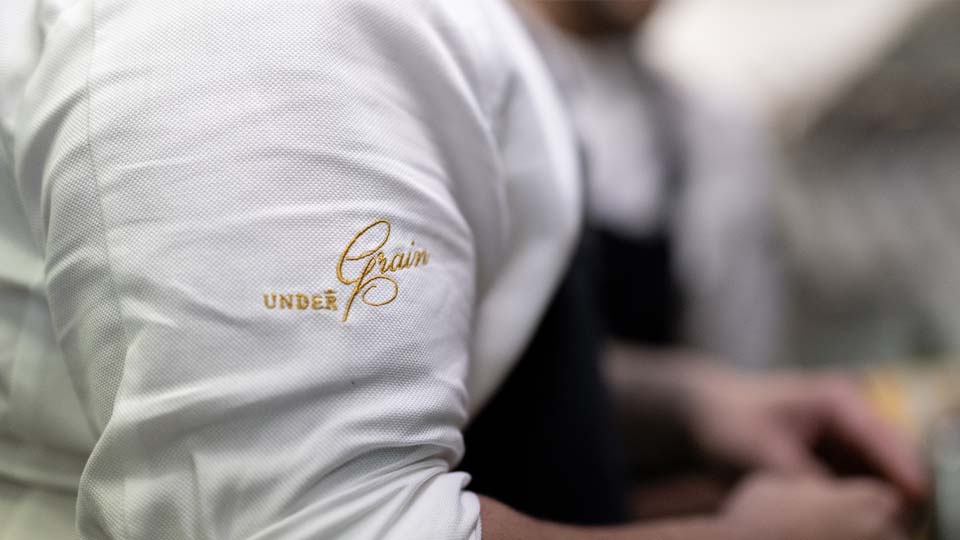 Anyone who joins the Grain team will be mentored by not only one of the greats in Malta, Chef Victor Borg, but also work on their career progression within the team. Once we recognise talent, we do everything we can to retain it. Our promise to you is to give you the tools to hone your skills while working in a collaborative environment to learn as many techniques and tricks of the trade as possible. Proving yourself within the Grain team, no matter the role, will open the door to promotions and career opportunities, which are aplenty within the team, together with various experiences that will add that extra flair to your CV. And being part of a MICHELIN-awarded team is one of them.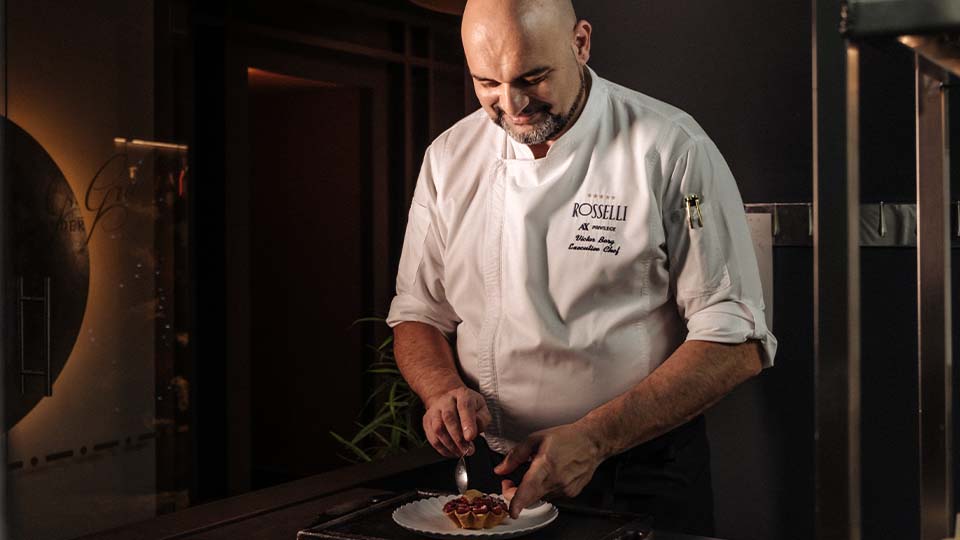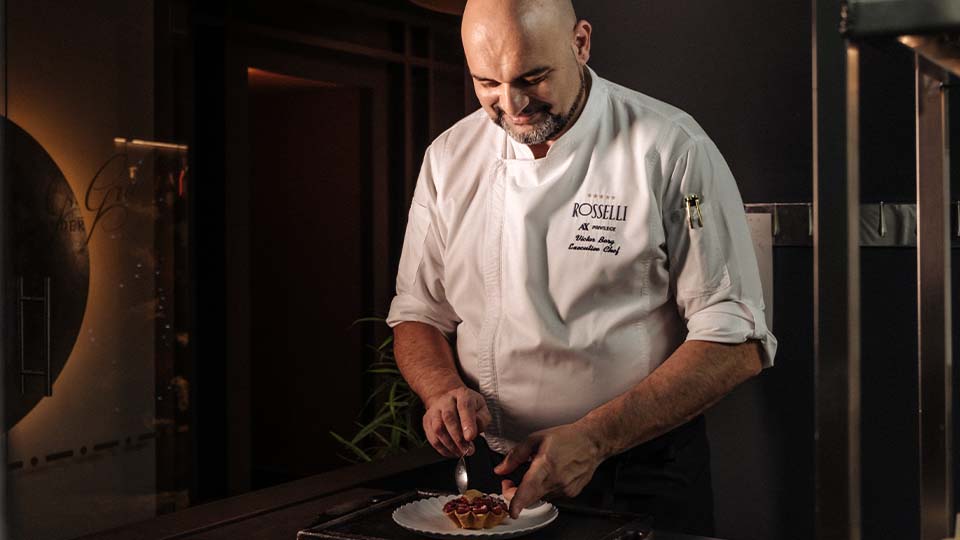 It is thanks to the aforementioned teamwork and the collaboration of not only the kitchen brigade but also the service staff, operations teams, and admin personnel that led Grain to gain success in the MICHELIN scene.
"To win a MICHELIN star is a big achievement for every chef; it is the best that you can achieve," says Chef Victor Borg. "However, it is not only just me in the kitchen. It is a team effort – the service team and kitchen staff work closely together during every service while the operations and admin teams make sure that we are getting the word out there and showcasing what we, as Grain, can offer to the local culinary scene. And winning both a One MICHELIN Star and a MICHELIN Bib Gourmand is a testament to this collaborative spirit and the tireless teamwork that is put in every working moment. Joining our team, I believe, will help you gain invaluable experience in your desired role while also working with some of the best in the business."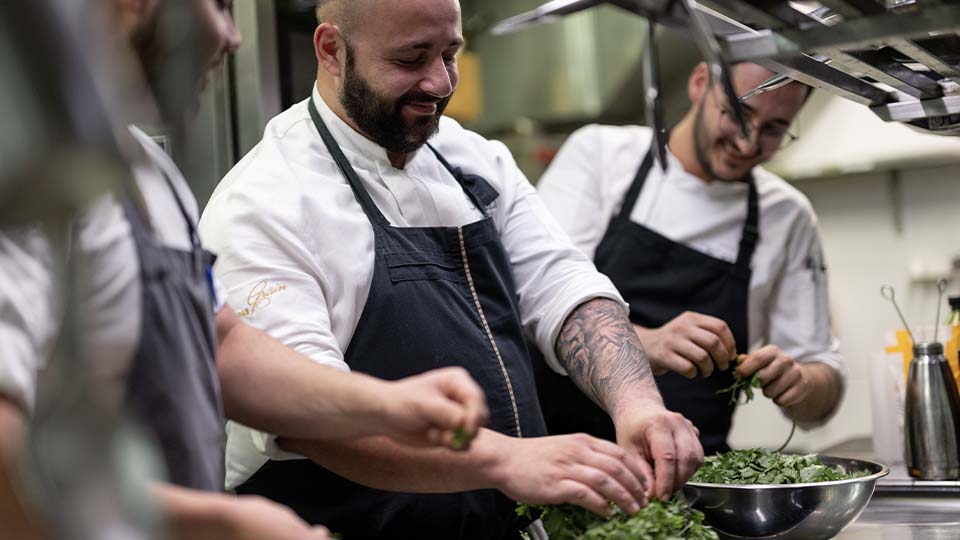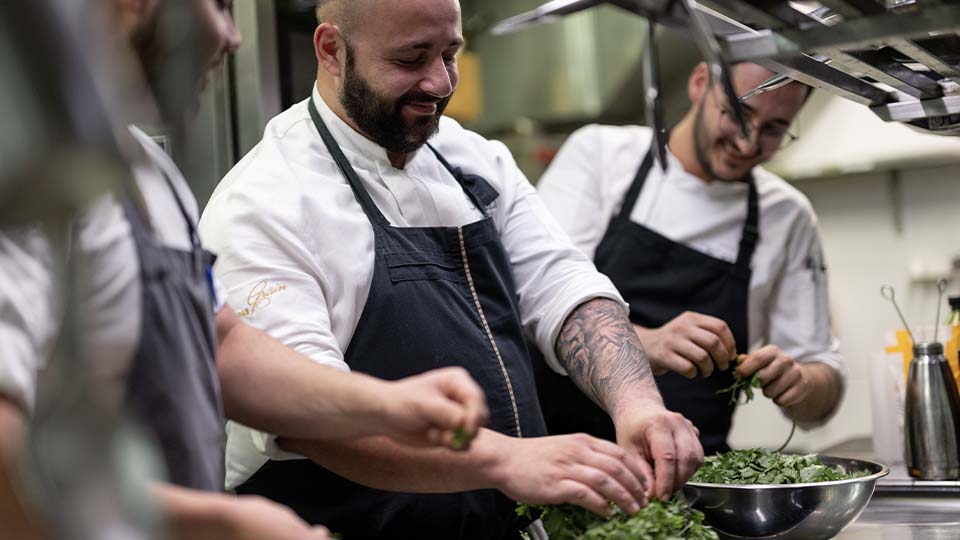 Having a well-gelled and trustworthy team is particularly important for Chef Victor Borg, who runs the kitchen brigade paired with the service team headed by Thomas Mifsud Bonnici, our highly experienced Restaurant Manager and consummate hospitality professional who has been operating in the top-flight of the industry for over a decade. Thomas was appointed Restaurant Manager for both Grain Street and Under Grain in 2020.
Both leaders emphasise on pushing team members out of their comfort zones to gain as much experience as possible and to try their hand at new skills to expand their portfolio. Working in our MICHELIN-awarded restaurants can help you absorb tips and tricks together with various techniques to broaden your skillset.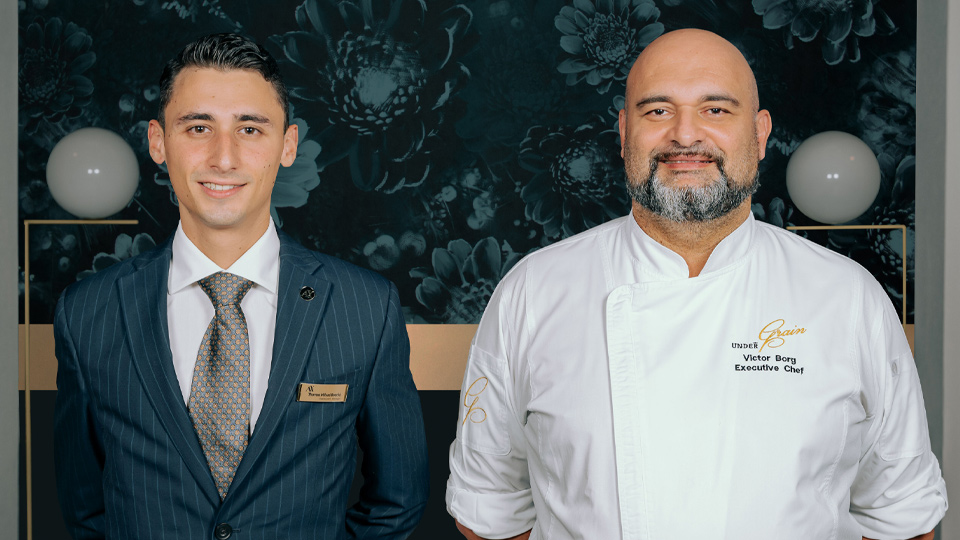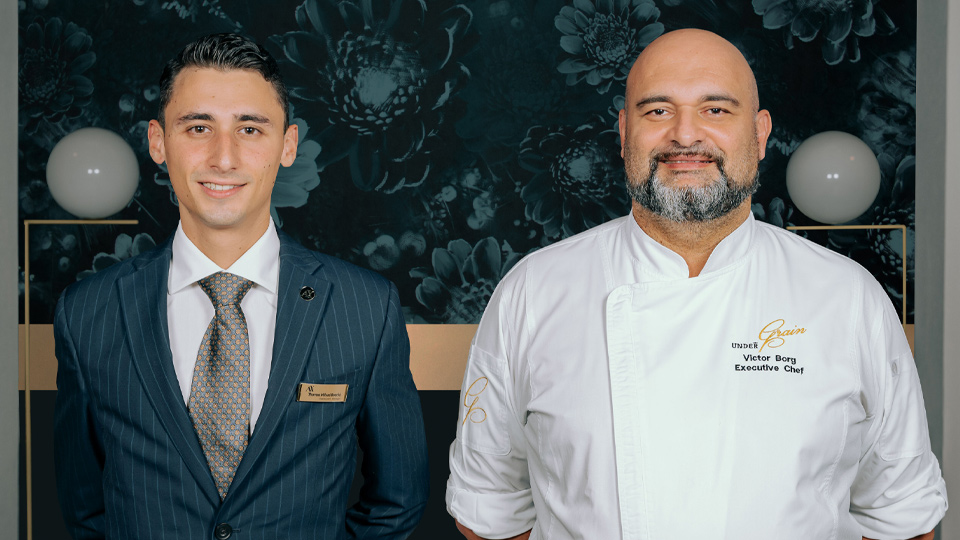 What if you were our next talent?
If you are passionate, have a creative flair, exhibit utmost professionalism and are ready to work in a synergetic team, then we want you to join our prestigious team of culinary minds. Our MICHELIN-awarded kitchen is full of like-minded individuals and culinary enthusiasts with a wealth of experience who can help you take the next step in your career. Having a mentorship under Chef Victor Borg, paired with a work experience with both the Rosselli and Grain teams, will give your future career prospects an additional edge.
Find out more about our vacancies below.
Food & Beverage Operative – Full-time employment.
In this role, you will be involved in the day-to-day operation and the preparation and delivery of exclusive high-end events with no equivalent on the island.
Food & Beverage Supervisor – Full-time employment.
As the Food & Beverage Supervisor you will not only be involved in the daily running of service but also leading the service teams in either restaurant.
Head Sommelier – Full-time employment.
The Sommelier's responsibilities will include curating a wine list with Chef Victor Borg and Thomas to pair with our award-winning menus, together with recommending wine varieties to our guests, supervising wine serving and collaborating with winemakers to renew our selections and achieve better prices.
Assistant Sommelier – Full-time employment.
The Assistant Sommelier primarily serves as wine expert and assists the Head Sommelier in all their responsibilities.
Commis Chef – Full-time employment.
The Commis Chef assisting in preparing meals or food items according to the menu specifications and guidance provided by the Chef de Partie, serving as an additional support while ensuring the highest standards are met.
Junior Sous Chef – Full-time employment.
A Junior Sous Chef's main responsibilities include ensuring that stocks are in hand and up to date and that every dish leaving the kitchen is to the highest of standards maintained at Grain.
Demi Chef de Partie – Full-time employment.
The Demi Chef de Partie is there to ensure that all dishes are being prepared to the correct recipe and to the correct quantity and served to the specifications set on the menu.