Executive Chef Victor Borg needs no introduction. Having worked in the hospitality industry for over 32 years, he's gained invaluable experience and refined his skills which he uses in each and every service, leading the kitchen brigade. Grain caught up with its Executive Chef following the MICHELIN success attained for a third consecutive year to discuss career highlights, signature dishes, and milestones.
The sit-down chat with Chef Victor started off as a walk down memory lane, all the way to his roots and his initial interests in the culinary industry. "No one in my family worked in catering. I simply took an interest, went to ITS for a show-round and from that day on, I never looked back." His journey into the world of gastronomy began in 1990, gaining experience in the kitchen and rising through the ranks to the position he holds today, as Under Grain's Executive Chef. "15-year-old me never imagined that he'd make it here today. It was a journey – a long journey. I believe the more you learn and absorb, the better suited you would be for top-tier kitchen operations. I think it's very important to get a grasp on all sections of the kitchen to occupy the position of Executive Chef. This position requires the knowledge of every role in order to ensure the smooth running of service," he explains.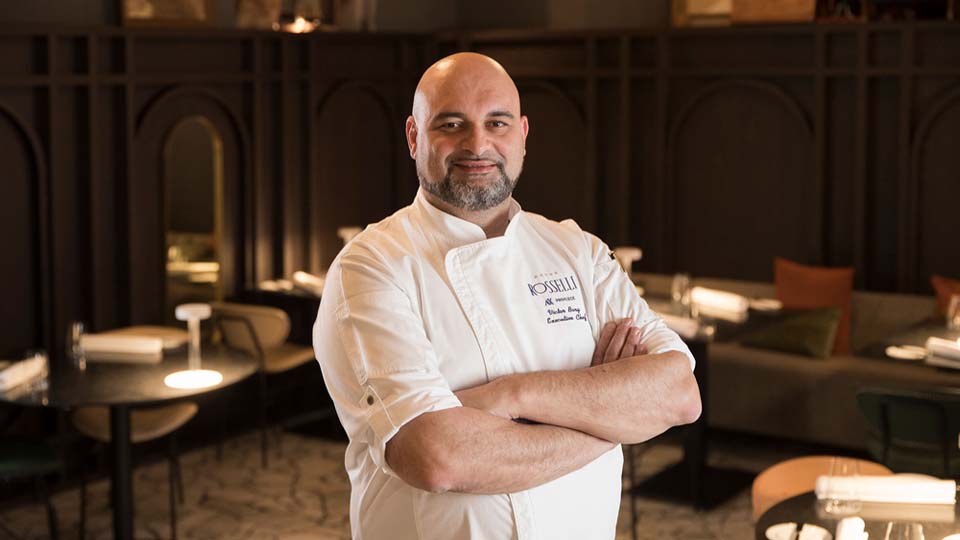 Executive Chef Victor Borg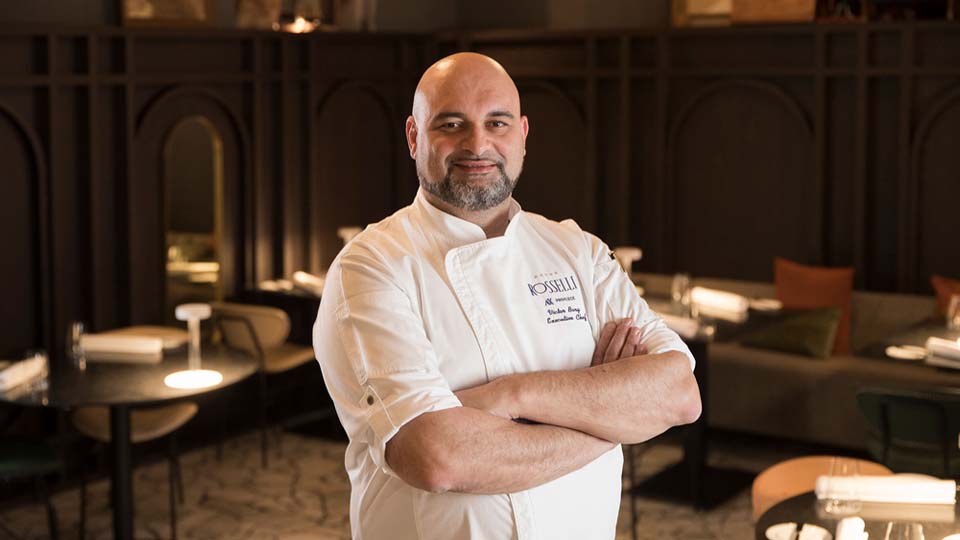 Executive Chef Victor Borg
Chef Victor is also internationally acclaimed, having competed with the Maltese culinary team for 15 consecutive years, in various competitions worldwide. Having been well travelled and renowned in the culinary scene, it is no wonder that he clinched awards, even at a young age. "One of the highlights was when I was 24; I won National Chef of the Year in Malta. I was the youngest ever, until today, to receive this title." Chef Victor also won two gold medals abroad, one in Ireland and one in London. "I am the only Maltese chef to have won two gold medals, W.A.C.S standards, in practical theatre – which means cooking live."
Apart from these milestones and career highlights, Chef Victor proudly refers to the recent success achieved at Grain, a brand for which he's occupied the role of Executive Chef ever since its conception in 2019. When the MICHELIN Guide first came to Malta, Under Grain clinched the One Star award after only five months of operation and has retained it ever since. In 2022, Under Grain's sister restaurant Grain Street was awarded the Bib Gourmand accolade after just three months since opening, with the Grain team beating its own record.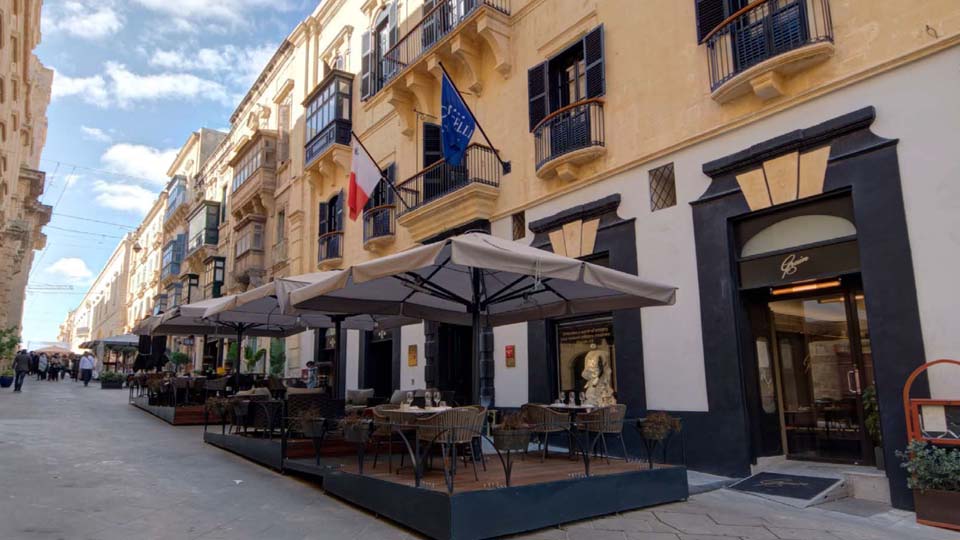 Luxury 5-star hotel in Valletta, Rosselli AX Privilege, home to the Grain brand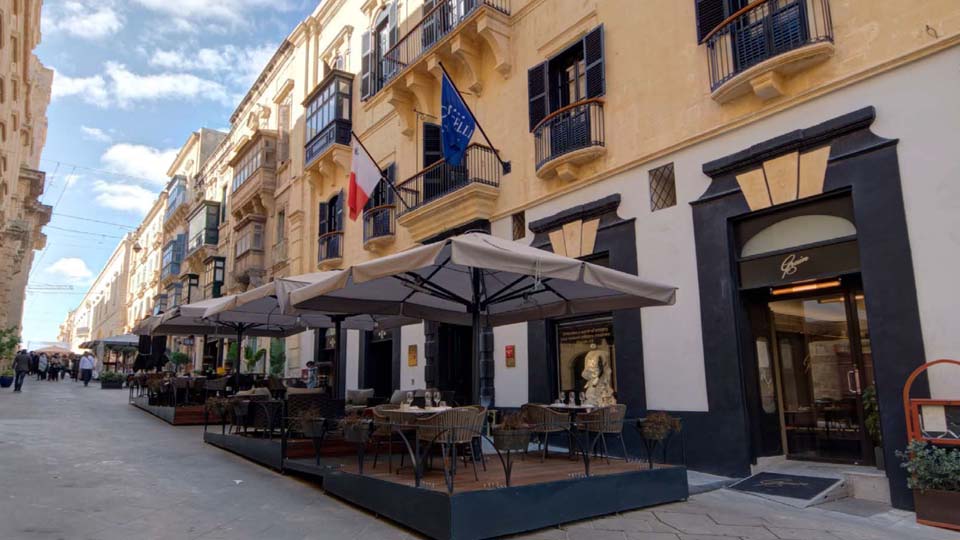 Luxury 5-star hotel in Valletta, Rosselli AX Privilege, home to the Grain brand
"To win a MICHELIN star is a big achievement for every chef; it's the best that you can achieve. It's a dream come true, and I've been waiting for this moment all my life. It's something I cannot put into words. It's something I am very proud of and an achievement that I am proud of my team for accomplishing because I have to say, it's a team effort, it's not just me – it's the service team and the kitchen team working closely together. You have to have a team supporting you that understands your philosophy and what you want to achieve."
The MICHELIN accolade has been around for about 122 years, having started off as recommendations given to clients by the two brothers who owned the renowned MICHELIN tyre company. In the 1930s, they became fully-fledged awards and they have been dubbed the Oscars of the culinary world. What makes a restaurant MICHELIN-worthy is the entire experience, featuring good service, a good wine list, seasonal ingredients, wherever possible local, the techniques of the chef, the skills shown in the preparation of the dish and ideally, dishes must have a story to tell.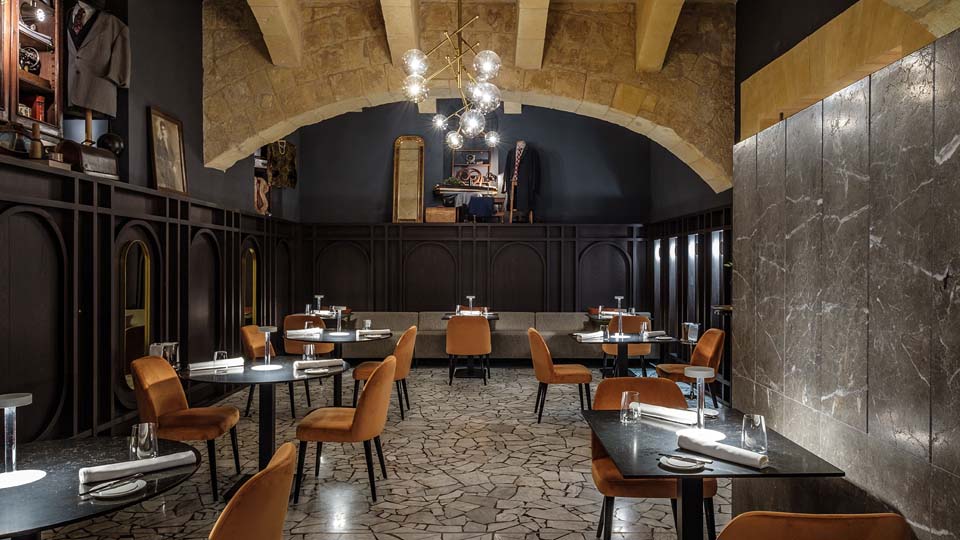 One MICHELIN Star Under Grain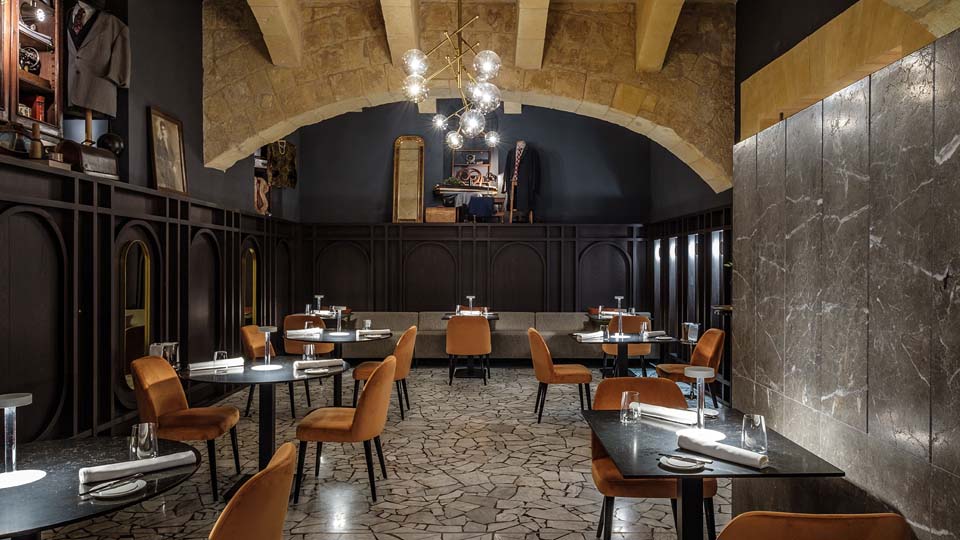 One MICHELIN Star Under Grain
"There isn't a set of rules to adopt in order to gain MICHELIN recognition," Chef intently explains. "You showcase your own restaurant, your style of cooking, service operations, and they visit covertly as normal paying clients. You'll never know when they're booked in and they'll visit multiple times, especially if the restaurant is tipped for a star award."
"The bottom line is, it is all about consistency," Chef continues. "We are strict on the products we buy, we have standards for everything, and we give training in all aspects: how to open a bottle of wine, pouring tea, serve food, the service sequence, and so on. There is a lot of attention to detail and we have to maintain those standards every day of operation."
This attention to detail is brought out in the personality of the menus which reflect the Chef's upbringing and cuisine influences. Certain dishes take inspiration from his childhood memories while others are influenced by the Mediterranean and sometimes given an Asian twist, together with techniques and recipes learnt throughout his culinary journey.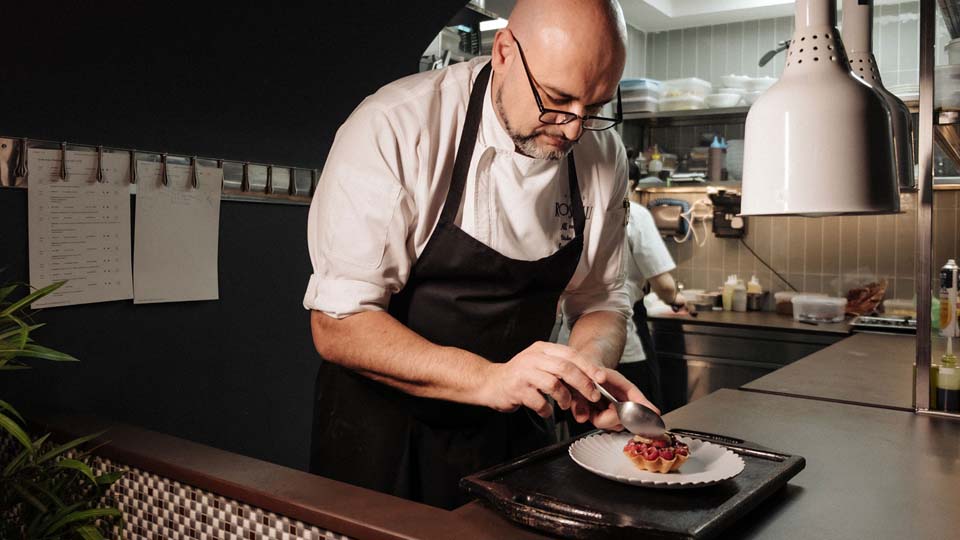 Behind the scenes in the Grain kitchen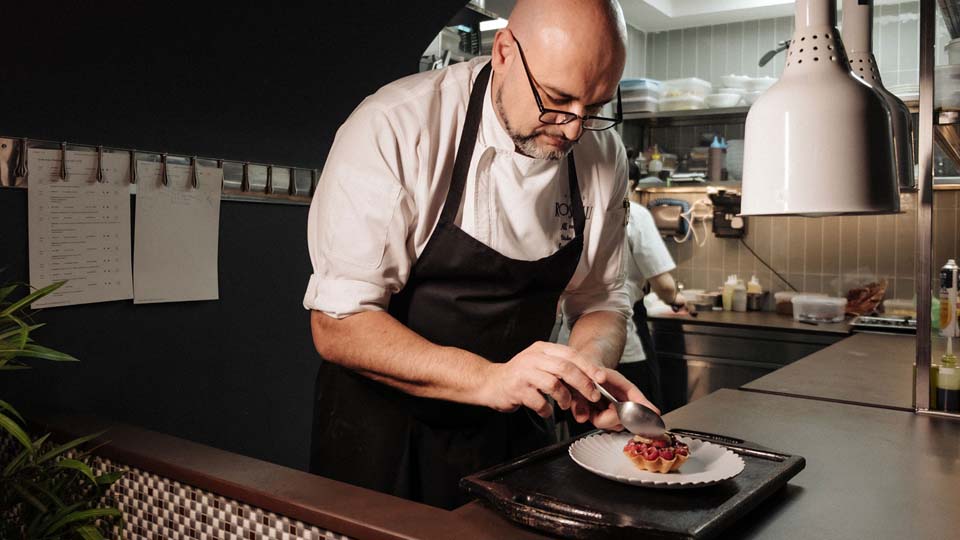 Behind the scenes in the Grain kitchen
Chef Victor's passion lies in the creativity of a dish. "I always explain that gastronomy is like fashion; it's changing all the time, so you need to constantly update yourself and conduct research so that you're learning something different every day. That's my driving force."
When asked what his signature dish is, Chef Victor instantly mentioned his renowned baked white chocolate cheesecake served with passion fruit sorbet at Under Grain. "I've been making this for 25 years and it has evolved through the years." Chef goes on to explain that it takes inspiration from an American cheesecake, which was every diner's go-to dessert 25 years ago. "I wanted to create something different but one that clients would still like and appreciate. It was a challenge and takes skill and technique to make, but I think it turned out quite well. In fact, it's still on our menu till today and we cannot take it off because clients specifically inquire about it."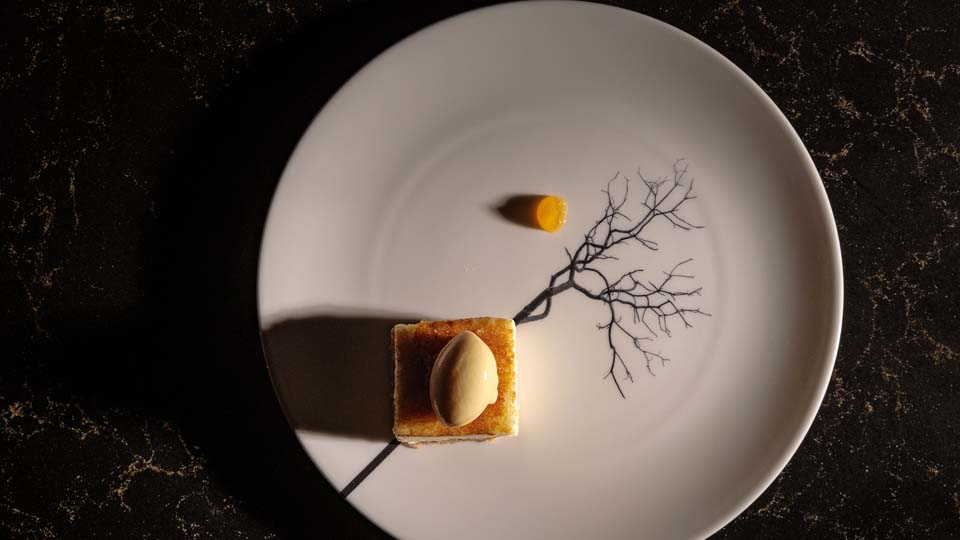 Baked white chocolate cheesecake served with a passion fruit sorbet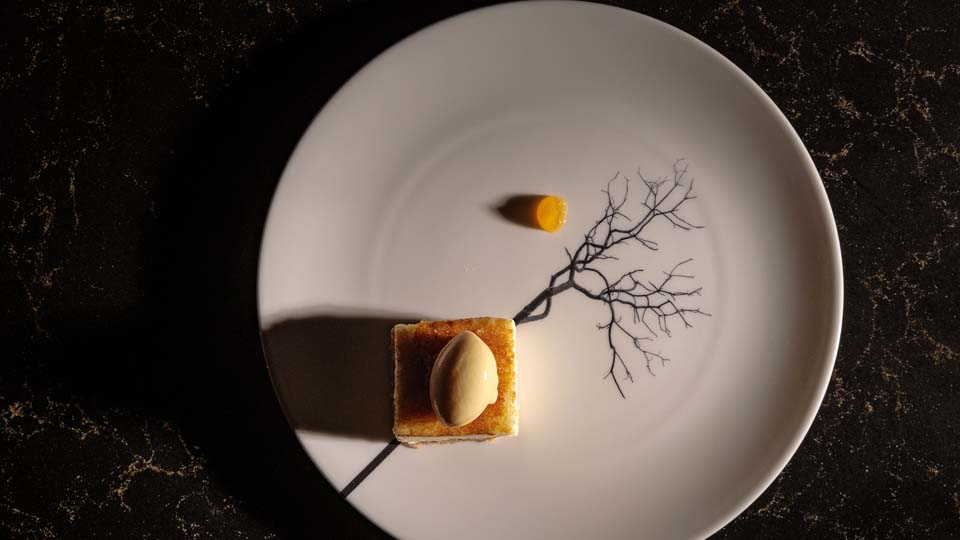 Baked white chocolate cheesecake served with a passion fruit sorbet
Chef Victor also mentioned the recent success that was achieved by Grain Street and how the concept came to life. "Grain Street is very close to my heart because it's unique. I like to call it a restaurant without rules. The menu doesn't follow the classical order and instead offers a selection of snacks, charcuteries, plates, side orders and desserts." Chef attributes accessibility, good food and knowledgeable service to the restaurant, which also features a select wine list that can be indulged in both by the bottle or by the glass. "Furthermore, we also keep seasonality at the fore. We try to change our wine list and dishes every month so that we keep the menus alive and interesting."
MICHELIN Bib Gourmand Grain Street
MICHELIN Bib Gourmand Grain Street
What makes Grain Street unique is its sharing concept. "We suggest that patrons come here, order four or five plates and share them in good company. Sharing is caring, which is what Grain Street is all about!"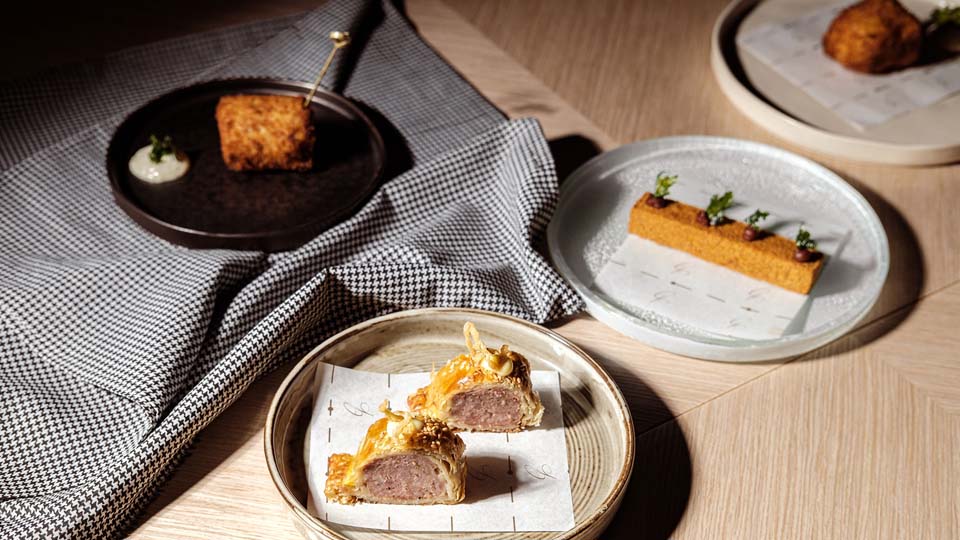 Grain Street's unique sharing concept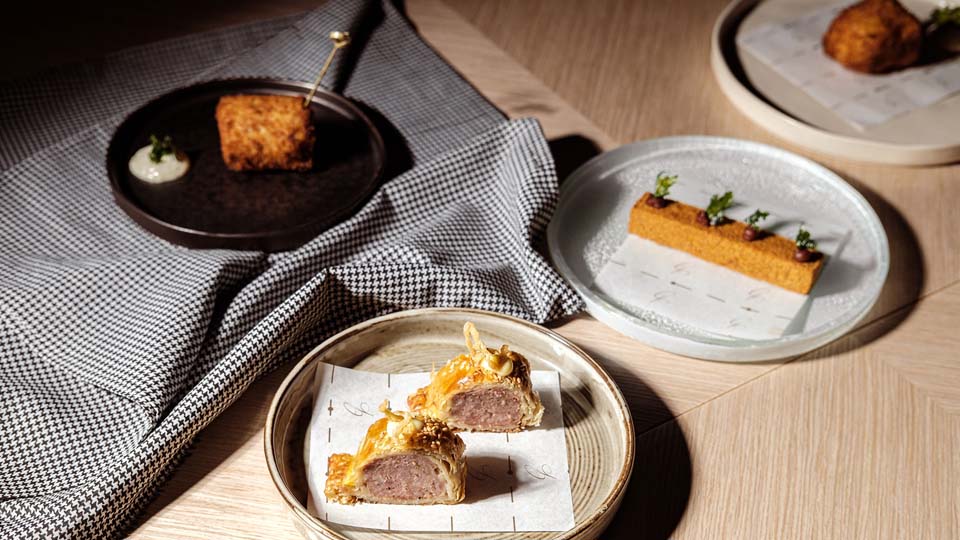 Grain Street's unique sharing concept
Grain Street takes influence from Malta and the Mediterranean, including countries such as Greece, Italy, Spain and south of France. From this menu, Chef points out quite the interesting plate as his signature dish, also having a personal connection to it. "A dish that stands out is the lasagna nera, which is always on the menu. I was inspired by my childhood years when my mum used to cook traditional lasagna for us every Sunday." This creation turns the classic dish on its head, using local minced calamari with squid ink and Nduja (spicy Calabrian sausage). "The combination of ingredients and the technique used to prepare it really brings out the flavours and textures. We have clients coming for it nearly every week and it's a hit. It's definitely a firm favourite and a dish that I personally recommend trying."
Following this year's MICHELIN success, Grain became the only brand in Malta to house two MICHELIN-rated restaurants under one roof. "We're over the moon. We are very proud of what we have achieved with the team, with all the team – the kitchen and the service. I am blessed that I have a group of people that have the same philosophy and passion, so it's a team effort," Chef Victor gushes. "It's a great honour and an accomplishment that is difficult to attain. It's not common to find two restaurants served by one kitchen having this achievement. I think it pays off all the hard work that we put in – not just myself, but the entire team. We strive to keep transcending culinary bounds and evolving every day in order to retain the accolades."
Make a reservation at one of our Grain restaurants for a memorable night in the city!